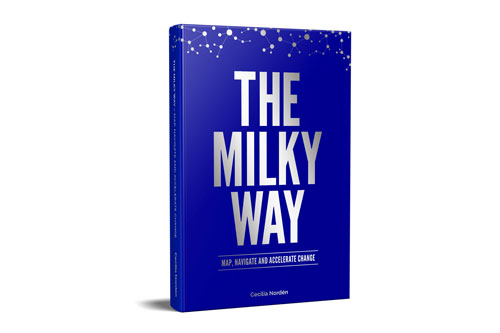 The Milky Way – map, navigate and accelerate change
A book about how to navigate and develop an enterprise
This book explains, in a simple, systematic and pedagogical manner, how you can use The Milky Way, to build a true anchor model for your enterprise. It will give you a solid foundation on which to build a better understanding of how all parts of your enterprise collaborate to embrace innovation, generate customer value and safeguard an understanding of what needs to be improved throughout your organisation and why.
The Milky Way will become a navigational tool for your enterprise – a rapid, visual method for better decision making.
Do you want to buy the book but find it hard to understand Swedish?
Let us help you! Just send an e-mail to info@irm.se and we'll sort it out.